10pcs Portable Mask Holder
Special offer this week:

 

Buy 2 and get another 1 for free

+ 

Free shipping

🎉
Keep it WELL rather than throw it QUICK ! Now you can effortlessly stash your mask in your pocket, bag, purse, drawer or anywhere you deem fit !
Even though you always wear your face mask to outdoors but there are occasions when you need to take it off. Similarly, your face mask needs a stowing space of its own in your house so it doesn't get cross-infected.
This storage clip offers an intelligent solution. The PP clip folds up your face mask and uses its elastic ropes to wrap around the clip, turning it into a much compact form factor, about the size of your credit card.
Now you can effortlessly stash it in your pocket, bag, purse, drawer or anywhere you deem fit. Moreover, the material is waterproof, dustproof and resistant to virtually all air-borne impurities. Now make your mask last longer to save up on the costs and stay protected for a longer time !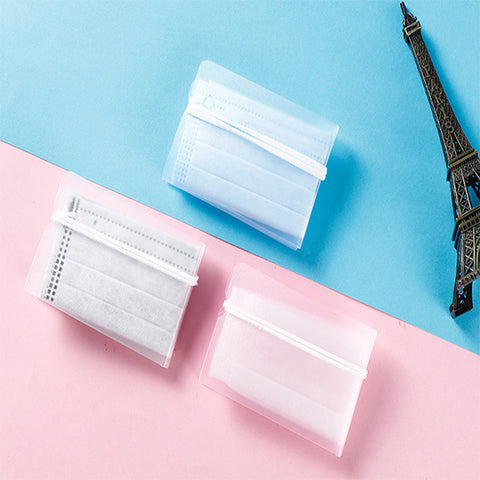 Made up of wear-resistant, high-quality PP
Ultra-thin, compact & contaminant-free housing
Easy to store; requires little storage real-estate
Cover design is dust and moisture proof
Easy to clean and reusable
Product specification
Expanded size: 19*12CM
Combined size: 6.2*9.2CM
Material: high quality PP material
Color: blue, pink
Package Included :
10 * Portable Mask Storage Clip
Our Promise
Every piece is inspected, packed, shipping time is 14 to 24+ Business days. Due to COVID-19 delivery times are slightly longer, but your precious will arrive safe and sound.
Shipping is free for orders over $35 worldwide, The delivery time is : 14 to 24 working days because of the current sanitary conditions...
Why Yozaly ?
We support 3 NGOs
Today only : FREE SHIPPING for orders over $35
60 days Money back guarantee
+40,000 satisfied customers